[swteam]
One fantastic way to relax our mind and soul is to go on a vacation. Be it domestic or international, every vacation is sure to pep up your life and fill it with fun, extravaganza and delight. However, the fact that international destination would cost us quite some pennies from our pocket and may go out of our budget estimations and we might end up dropping our plans. But, what if you postpone your plan of getting an iPhone this year? Think how long you would enjoy owning a latest gadget – few days or months? Instead imagine buying a trip to UAE or Singapore – an international expedition – at the same or lesser price with memories that last for a generation. Read below for a list of 5 such cool destinations.
[bl href="http://www.web2present.com/studyabroad/wp-content/uploads/2014/06/choose-destination.gif"][/bl]
Malaysia
Malaysia is a land of waters. You can imagine scuba diving with turtles, the stunning beaches and much more.
[bl href="http://d2xpr34s9fazzr.cloudfront.net/blog/wp-content/uploads/2015/02/Malaysia-Scuba-Diving.jpg"][/bl]
The to do list includes – tour to Elephant Orphanage Sanctuary, Batu Caves and temple tour, Petronas Towers and a romantic dinner along Singapore river.
Estimated Cost: Approx. 35000 – 40000 INR for a stay of 4 days/3 nights.
[bl href="https://c2.staticflickr.com/6/5493/12385944723_8bdfb91986_b.jpg"][/bl]
Unites Arab Emirates
UAE is one of the most wanted holiday destination for travelers. UAE boasts it's striking beauty and an array of activities to be done when on vacation. From shopping to sky diving, you can adventure and relax on your trip to the beauteous Dubai (you cannot miss to visit).
Estimated Cost: Be prepared to keep a budget of INR 50K for a stay of 5 days. If you plan on buying gold you know how much to keep in your wallet!!
[bl href="http://media.emirates247.com/images/2014/01/pix-Animationff.gif?derivative=rectangular_160&width=160&height=100″][/bl]
Turkey
Turkey is highly famed tourist destination in the world. With places like Pamukkale, Istanbul, troy and others there are many tourist attractions here. Pamukkale is a landscape with white terraces made of sedimentary deposits and the ancient ruins can still be seen at the site.
Estimated Cost: The suggested duration for stay is around 4 nights with an approx. budget of 50000 INR .
[bl href="http://resources.touropia.com/gfx/d/world-famous-geysers-and-hot-springs/pamukkale.jpg"][/bl]
Egypt
The place where the mummy returns! Egypt is a country of wonderment with historical importance and beautiful monuments to explore. Sand boarding, visiting the cities of Alexandra, Sinai, the Red Sea and the pyramids of Giza are the famous tourist attractions.
Estimated cost: For a week's vacation to Egypt you may keep a budget of around INR 40000 – 45000.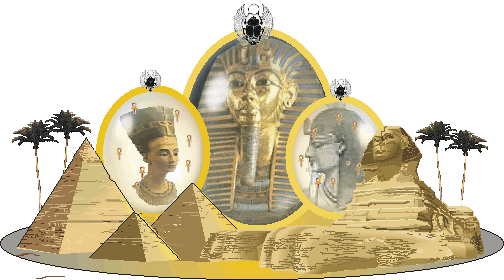 [bl href="http://www.picgifs.com/graphics/e/egypt/graphics-egypt-593181.gif"][/bl]
Singapore
Singapore is a tiny country that celebrates a modern and colorful culture. It is a famous spot for many bargains, awesome food and cruises. The underwater world and Dolphin lagoon are places you cannot miss to visit on the trip to Singapore. Dhoby Ghaut Shopping stretch sounds an amazing idea for shopping maniacs!
Estimated cost: For a trip of 4 days/3 nights the travel cost will come around 45000 INR.
[bl href="https://hasayang.files.wordpress.com/2011/01/z0283360a-medium.jpg"][/bl]
These are some amazing international vacation spots which you can enjoy within your pocket range.
[bl href="http://www.rent.com/blog/wp-content/uploads/2013/09/Travel-Tips-for-Vacationing-on-a-Budget-620×348.jpg"][/bl]