We all want our hair to look great at all times. Be it for a party or for an impromptu meeting with a friend, we make sure our hair looks fine. But sadly, most of the times your hair doesn't oblige with your wishes. Bad hair days come more often than the good hair days and just when you have a great event coming up your hair might decide to go into hibernation and will look not so good. While there are many hairstyles you can try, hair accessories will cover up for bad hair days any day! What is better? There are different types of accessories that you can choose from. So tie up your hair and scroll down!
Funky Hair Clips
From little girls to frown up women, hair clips never cease to fascinate anyone. They now come in many shapes and colors just for you to try!
[bl href="http://i01.i.aliimg.com/wsphoto/v0/610529347_1/Free-Shipping-Fashion-Jewelry-Hair-Clips-Colorful-pearl-diamond-hairpin-Hair-Styling-Accessories-for-Women-Girls.jpg"][/bl]
Fancy Bobby Pins
Gone are the days when bobby pins looked dull and uninteresting. Now you can safely secure your hair fancy bobby pins that look amazing!
[bl href="http://aelida.com/wp-content/uploads/2013/10/star-embellished-bobby-pin.jpg"][/bl]
Bow Bands And Clips
Bow accessories like clips and bands are a must-have for any girl. With long or short hair they are surely going to look fabulous!
[bl href="http://4.bp.blogspot.com/-w1PgPfMo-PQ/UFYGNA3wkhI/AAAAAAAABh0/gbaJWVaONwA/s1600/bando-headband-bow.png"][/bl]
Trendy Head Chains
Head chains can make some heads turn as you walk in because they look gorgeous with open hairstyles as well as braids or buns styles.
[bl href="http://g03.a.alicdn.com/kf/HTB1ARqjGXXXXXXHaXXXq6xXFXXXj/221338590/HTB1ARqjGXXXXXXHaXXXq6xXFXXXj.jpg"][/bl]
Pretty Bun Accessories
A bad hair day can be easily dealt by tying your hair into a bun. Pair this with a cool bun accessory like a chain or a clip and you are good to go!
[bl href="https://s-media-cache-ak0.pinimg.com/736x/19/04/46/190446d057750898f6dd79f3176c60a7.jpg"][/bl]
Hair Extensions Galore!
Hair extensions come in a variety like color extensions, feathers, braided extensions and many more. Choose your favorite and go flaunt it!
[bl href="http://www.plume4you.com/uploads/6/6/5/9/6659971/__2324123.jpg?397″][/bl]
Floral Hairbands
Go back to your childhood with some cute floral hairbands that will never look bad on you. Make sure you have many of these in different sizes and colors.
[bl href="http://pixel.brit.co/wp-content/uploads/2014/10/floral.jpg"][/bl]
Well, if nothing else, just put that Tiara on because you know, you are a Princess!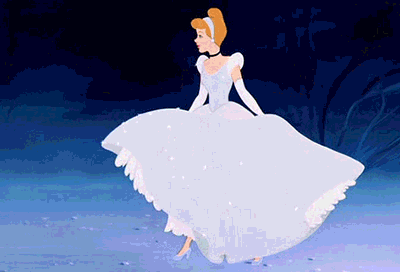 [bl href="http://media.giphy.com/media/SHaQMBLjK6MvK/giphy.gif"][/bl]
Featured [bl href="http://wedding-pictures.onewed.com/match/images/47815/ornate-wedding-hair-accessory-twigs-n-honey.full.jpg?1379137155″][/bl]