She was the one who laughed along with you for no reason, has seen you crazy, handed you tissues when you emotionally broke down and recommended you to a psychiatrist for your abnormal behaviour. Wow! She has been there always, hasn't she? You have probably already said you love her and always will, but have you really thanked her? Of course they say, 'dosti mein no sorry, no thankyou'. But take a break from Bollywood melodrama while you read through some very crucial reasons for which you should thank your best friend!
For all those pamperings
Be it offering you loads of chocolates or giving you food when you were already bloating just when you needed all that- Thank you for pampering us without caring about our age.
[bl href="http://s3.amazonaws.com/policymic-images/nwwna33i7bzemi6k3xnttap3rznwkthq19wvwmqcmnfcjbfi8ii97dsuetirmdbs.gif"][/bl]
For being as 'broke' as you
If you guys are best friends, you are most probably broke friends too. Thank you for sharing my woes of 'no money' and also for sharing my beggar-like feelings.
[bl href="http://31.media.tumblr.com/bb0e6e6b3e3f4f0649da2ca9e2a23794/tumblr_mty0lrT7zn1s9zps8o1_500.gif"][/bl]
For reminding you about those unwanted calories
So you and your best friend go to an ice cream parlor and order two huge ice creams. And then she goes on and on with, "Do you realize how much cream this thing has? It's raining calories in this". Thank you for reminding us that we are on a diet.
[bl href="http://ak-hdl.buzzfed.com/static/2014-04/enhanced/webdr06/19/5/anigif_enhanced-buzz-28605-1397899277-4.gif"][/bl]
And letting you eat whatever you want!
As soon as she finishes singing about calories you both dive into those yummy treats. Thank you best friend, for letting us eat what we want and give no shit about anything!
[bl href="http://uiuc.spoonuniversity.com/wp-content/uploads/sites/3/2014/10/paris-and-rory.gif"][/bl]
For all the motivations
Yup, friends are born with motivational quotes. She pushed you to stand up for yourself, motivated you to slap that jerk who cheated on you and kept you going through all the bad times. Thank her, NOW!
[bl href="http://www.allgifs.com/wp-content/uploads/2013/08/move-forward.gif"][/bl]
For those ears that listened to all your miseries
You need to 'want' to listen to someone's problems. And your best friend will always be ready with those ears that can listen to you for hours and hours and hours.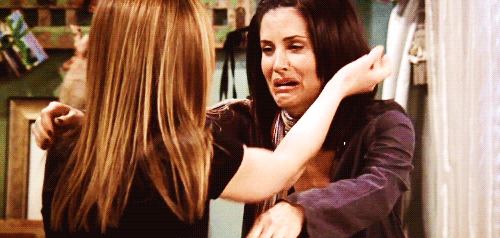 [bl href="http://cdn.mamamia.com.au/wp/wp-content/uploads/2015/03/friend-hug-2.gif"][/bl]
For laughing at your lame jokes
If you have a Ph.D in cracking lame jokes and if nobody laughs at those, don't worry. Your best friend will laugh like she never heard a better joke.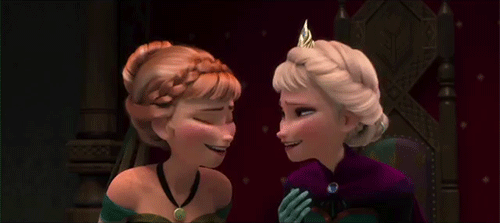 [bl href="http://img2.wikia.nocookie.net/__cb20131106114924/scratchpad/images/0/0f/Laughing_together.gif"][/bl]
Because what's important to you is important to her
If something as trivial as a shoe bite is a problem to you, so it is for her. Period.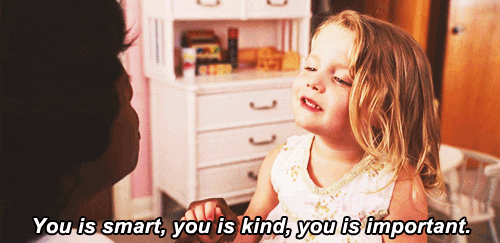 [bl href="http://s3.scoopwhoop.com/osi/fteach/4.gif"][/bl]
For lending you clothes
There would be sudden situations where you need to wear something you don't have, but she does. Thank you for making me believe that what is yours is also mine (except boyfriends and husbands).
[bl href="http://ak-hdl.buzzfed.com/static/2013-11/enhanced/webdr07/4/14/anigif_enhanced-buzz-18238-1383592231-4.gif"][/bl]
For hating someone you hate
You cannot be best friends unless you hate the similar people. That's an unwritten rule.
[bl href="http://38.media.tumblr.com/tumblr_m08gx7IaV41qffb31o1_400.gif"][/bl]
For accepting you for who you are and for just being there
No matter what the world thinks of you, you are always special to her.
Thank you girl, for just being who you are.
[bl href="http://media.tumblr.com/tumblr_m2k09cfBaM1r5ruse.gif"][/bl]
Did you already call her up? 🙂