November 2 is practically a festival for all Shah Rukh Khan fans. This year, on King Khan's birthday everybody is celebrating 50 years of this amazing actor. If you are his fan, all you have ever wanted is to meet him at least once in your life. He has had all kinds of fans- from die-hard ones to 'I liked him once but not any more'. Yet, he is one actor you just CANNOT ignore! If you are his all time, forever kind of fan, we know what you want to tell him! Yes, we read your mind and you need to read ahead to check if we got all of it right!
You made us believe nothing is impossible!         
Shah Rukh didn't have any godfather in the industry and whatever he is today is only because of his dedication and hard work. He proved time and again that nothing is impossible!
[bl href="https://38.media.tumblr.com/27046d73d9844bb7b31e5a0578b18f2a/tumblr_nw01zrJRnl1ua6dqso1_500.gif"][/bl]
You showed that even villains are heart throbs
Until we saw Shah Rukh in negative roles, we loathed Bollywood villains. After he played one, we could never stop falling for him!
[bl href="http://blog.erosnow.com/wp-content/uploads/2014/08/srk3.gif"][/bl]
You proved that dimples are not an 'only girls' thing!
When we say SRK, his dimples just flash in front of our eyes and make us go weak in the knees! *them dimples*
[bl href="https://38.media.tumblr.com/292c6fb514de8ab9d9d882b5dd3f2ebb/tumblr_mgl32hQCpM1qh2mrro1_500.gif"][/bl]
We love your 'boy next door' characters!
Be it Raj from Dilwale Dulhaniya Le Jayenge or Rahul from Kuch Kuch Hota Hai, his acting made us all pray for such boys in our lives as well!
[bl href="http://mtvstat.in.com/ccc21dcd9a32356ecbad6464d649b4f5.gif"][/bl]
And your perfect 'family man' roles
Shah Rukh, you just nail the family man roles EVERY DAMN TIME!
[bl href="http://media.tumblr.com/tumblr_m4uqhdEQtd1qcmjw7.gif"][/bl]
 You and Gauri showed us that 'Forever Love' exists
It wasn't easy for him to win the love of his life. Yet, he fought for his love and married Gauri Khan and their love story still continues!
[bl href="http://www.tellychakkar.com/sites/www.tellychakkar.com/files/images/movie_image/2014/10/08/srk.gif"][/bl]
You are DEFINITELY the best role model as a father!
SRK once said in an interview that he considers himself the best father in the world and that nobody can take it away from him. We couldn't agree less Shah Rukh!
[bl href="https://38.media.tumblr.com/af6cc3aabe4e0cac63c1a94b1ef3a73d/tumblr_nh335rXsEz1ryp892o3_500.gif"][/bl]
We take friendship goals from you!
You are such an awesome friend to all your buddies and we love to take cues from you on friendship!
[bl href="http://37.media.tumblr.com/80266579c1c1627055bce6aeb50c06c6/tumblr_mxih1nA34A1sgeqxco2_500.gif"][/bl]
Thank you for all the amazing movies you gave us!
No matter what anybody says, we love your movies ok? ALL of them. And we will love them always and forever!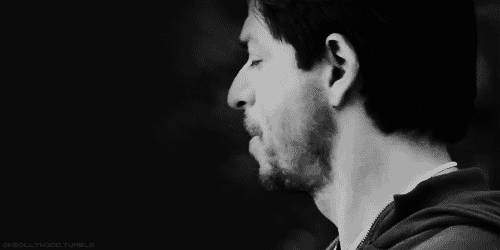 [bl href="http://media.giphy.com/media/CixWHBoJyDVCw/giphy.gif"][/bl]
We just cannot wait for your movies each year!
Please, please do more movies and have mercy on your fans!
[bl href="http://www.bollywoodpapa.com/wp-content/uploads/2015/08/YehLadka.gif"][/bl]
WE LOVE YOU, SHAH RUKH!      
WE LOVE YOU KING KHAN AND WE ALWAYS WILL!
[bl href="http://25.media.tumblr.com/tumblr_mcx90916ig1r6u11yo1_500.gif"][/bl]
HAPPY BIRTHDAY, BAADSHAH!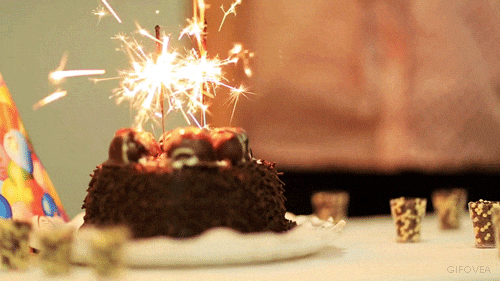 [bl href="https://media.giphy.com/media/5BKL0c6zQYWYg/giphy.gif"][/bl]
Featured [bl href="http://aswalls.com/wp-content/uploads/2015/06/shahrukh-khan-wallpaper-0984.jpg"][/bl]