We have spent numerous Mother's Day thanking our mothers for the big things. There are so many facebook posts that you shamelessly share when they say, "SHARE IF YOU LOVE YOUR MOM". Seriously? Have you ever thanked your mom/mamma/mommy/maa/amma for the little little things that she did for you? No? Don't worry most of us have not either. So go ahead, rewind back and fast forward to a beautiful Mother's Day with your momma dearie!
For waking us up for school!
Yes, yes! We did hate to go to school. But how else could you have made such amazing friends and some even more amazing memories? All thanks to maa for waking us up right on time.
[bl href="http://www.reactiongifs.com/wp-content/uploads/2013/08/good-morning.gif"][/bl]
For buying us yummy treats after school
No 'return-home' ritual would be complete without that ice cream candy or that yummy chocolate that you would get after those tiring days at school!
[bl href="http://www.reshareit.com/wp-content/uploads/katy-perry-eating-candy.gif"][/bl]
For 'Maa ka khana'
No matter how much you love eating out; maa ke haath ka khana has no jawaab! EVER!
[bl href="http://i.imgur.com/QcXEkJJ.gi"][/bl]
For saving us from dad's anger
We all have mothers ready to pounce on our fathers if they even dare to think of beating us.
[bl href="http://www.thecinebay.com/public/media/tinyimages/raja_beta.gif"][/bl]
For being our personal stylist
She will tell you exactly what looks great on you and what does not. Call her fashion whatever you may, she will tell you what's the best look for you, any day!
[bl href="http://www.scousebirdproblems.com/media/35141/nyaarsafton-12.gif"][/bl]
For believing in you
Your mother is that one person who will believe you can be Michael Jackson even if you dance like Sunny Deol. Moms, you know!
[bl href="https://healthysimplesmart.files.wordpress.com/2014/06/firework-3.gif"][/bl]
For turning into a Tigress when you are in trouble
She might be that homely woman who only knows how to cook Dal, but if anybody lays even a finger on you, she will pour all that hot Dal over him/her!
[bl href="http://media2.giphy.com/media/6qojaRzekNd6w/giphy.gif"][/bl]
For being your emotional rock
Life is hard and it hits you real bad sometimes. Your mother has always been and will always be there to guide you and keep you going.
[bl href="http://38.media.tumblr.com/tumblr_mb55m6oUDq1rvkmi5.gif"][/bl]
For being as crazy as you are!
If you say your mom is your best friend, then we can easily guess she is as fun as you are. She will dance along with you come what may!
[bl href="http://static.thefrisky.com/uploads/2013/10/14/move-in-with-mom10.gif"][/bl]
Stop scrolling and shout a THANK YOU now!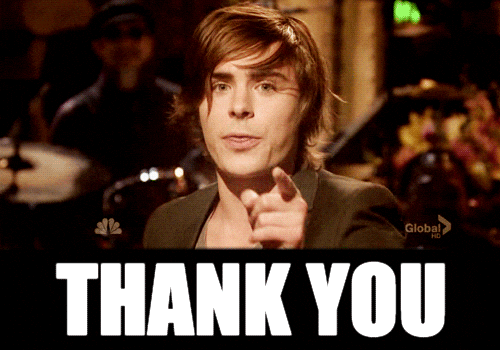 [bl href="http://media.giphy.com/media/hrBSJ2So6iTo4/giphy.gif"][/bl]