In the recent times, Bollywood saw some BIG names getting dumped at the box office. Big directors and starcast is no more the clear cut way to box office success these days. And amidst the flops journey came an underdog movie whom nobody expected to be so good. Yes, we are talking about Bareilly ki Barfi with a simple and yet heart-warming plot and a lot of laughter.
We thought of bringing the top 3 reasons why Bareilly ki Barfi won hearts everywhere –
#1 Impeccable Narration by none other than Javed Akhtar
Javed Akhtar's narration wins the show for us. His poetry recital has all of us floored but his film narration takes such a new level. We never doubted about him and his abilities and here is another proof of it. Javed Akhtar is funny, has such a distinct voice and adds so much emotion to each word he says. The movie couldn't have a better narrator! Hats off to Javed ji!
#2 Hands Down Rajkummar Rao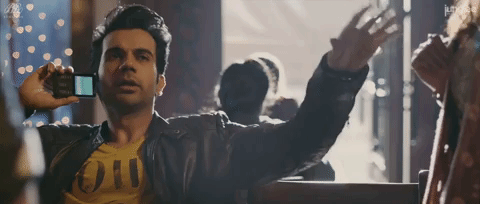 He came, he saw and he conquered. He is a gem of an actor but so undervalued in Bollywood. Not a Khan or Kapoor and yet a dynamite of an actor. They way he subtly manages between the two extremes of his character is just flawless. You fall in love with him yet again. There are so many non mainstream actors making a mark in Bollywood with their outstanding performances. He comes in the second half of the movie but you remember the movie because of him!
#3 The Dialect
The Uttar Pradesh dialect adds 5 stars to the movie. And each and every actor speaks this dialect so effortlessly. The Bareilly setting is something which we do not see that often in Bollywood. You don't get irritated by the dialect instead it's a nice refreshing take. Kriti Sanon, Ayushmann Khurrana and Rajkummar Rao speak the dialect perfectly.
Ashwiny Iyer Tiwari who has directed the movie had done an absolutely fabulous job. Kudos to the entire team!