Dear Akshay Kumar and Malaika Arora,
Bengaluru Molestation has stifled all of us AGAIN. Many of us have raised our opinions, expressed our rage and some of us just went numb. You also have not been behind and jumped in the #YesAllWomen bandwagon.
The Bangalore incident makes me feel we r evolving backwards,from humans to animals,rather beasts coz even animals are better!Truly shameful pic.twitter.com/FJwJ80Mkby

— Akshay Kumar (@akshaykumar) January 5, 2017
But do you really have a face to voice your condemnation on this matter? Or is it Bollywood's double standards charade yet again?
#1
It is you who taught us that 'No' means 'Yes' via your various bollywood portrayals of women actresses succumbing to the actor's persuasion.
#2
It is your item numbers which objectify women in the most demeaning way. What disturbs even further is that you continue highlighting women as objects of desire, with only their bodies to offer.
#3
It is you who showcased that stalking is just another 'healthy' way to win a girl's heart. You stalked the women to the point where they had to say yes.
#4
You did not leave any opportunity to over sexualize women in your movies. You displayed women as sex objects who does not have her own say. You exhibited women as just a body with no self respect, thinking power or integrity.
#5
You defined masculinity as keeping women under control. You equated raping a woman to being a 'man'. You ensured that a man is always stronger than a woman in your movies. You told us that being macho means overpowering women.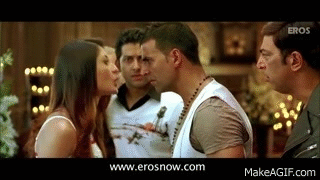 And yet, you have the balls to come out and condemn Bengaluru molestation? If you really feel for the women out there, make a pledge today that you will not be part of a movie which condemns women in any manner. Do you have the guts to say 'no' to movies which have 'Munni badnaam hui' and 'Sheila ki Jawani' songs? Do you have the courage to go beyond the mainstream cinema and only do thoughtful movies?
We have a few sensible folks in your industry, yet the majority of you still follow the same old path. When you raise your voice next time for something, please make sure you are not shoving your double standards under our throat.  If you really care, let your actions and decisions as a bollywood artist speak!
Until then, please don't pretend that you care!
From,
A Common Woman who really cares!