"MUSIC IS MOONLIGHT IN THE GLOOMY LIGHT OF LIFE"
– JEAN PAUL
With the power of serene and sobriety Music has been a medium of language for many who can't speak and for many who can. Today, we celebrate music for its vast culture and bond it has created across the continents and the oceans  or to be honest, in this whole universe.  A wonderful gift to humanity, it stimulates, it moves us and keeps us living in this world forgetting our pains through its own mystic power of absorbing our problems into itself and making it our strength to face life and win.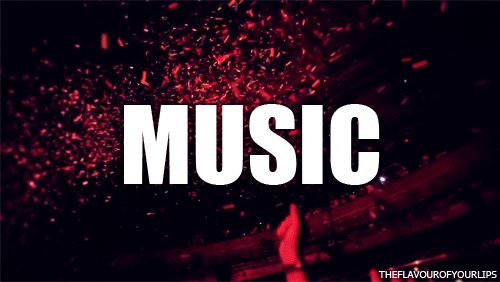 Image Source
21st June has been declared as the world music day, where people across the globe show their love and affection towards Music through celebrating it in their own different ways. To many it is a cure and to many it is a mirror, to commemorate this day the history behind its existence is something more than just a story to know.
Image Source
Officially known as the Fête de la Musique, is an annual music celebration which takes place on this day every year worldwide, its roots can be traced from France, where the then French minister of culture, Jack Lang requested to observe this day as a tribute to music, which later turned as a celebration in 120 countries in the world.
Image Source
In October 1981, Maurice Fleuret became Director of Music and Dance at Minister of Culture Jack Lang's request, and applied his reflections to the musical practice and its evolution: "the music everywhere and the concert nowhere". When he discovered, in a 1982 study on the cultural habits of the French, that five million people, one child out of two, played a musical instrument, he began to dream of a way to bring people out on the streets. It first took place in 1982 in Paris as the Fête de la Musique.
To commemorate this Soul soother, the festival has now become an international festival. India being one most important part on this world map has its own rich culture of music, ranging from classical music to 'n' number of categories coming from international to national sub divisions, Music has been an essential part of the traditions which we Indians have been living with.
Image Source
With the world renowned creators and the artists of our nation who pledged to come together  to create a huge jam. The initiative which is the brainchild of artiste management agency TM Talent Management which has brought almost 22 different artiste around the world, not only them, the Hard Rock Cafe arranged for a whole three day event across the metro cities like Mumbai, and Delhi, where bands like Euphoria, Parikrama and artists like Benny Dayal and others came to make this celebration grand.
Image Source
So, how are you planning to celebrate this day? share it with us in the comment section below.