This world is getting busy day by day and night by night. The hectic work schedules makes couples freak out on each other. So, it is the necessities of life to de-stress and spend quality of time with each other and share a healthy relationship.
Long Drive Pe Chal…
Go for a late night drive after a stressful day. Sing along the stereo music. Relax and chill with the gusty air.
Go For Back To Back Movies At Home
What can be better than watching favorite movies together? Just recline on your fluffy bed or on sofa set and grab a tub of pop-corn and enjoy with your partner.
Happy Fights!
Yes, a few fights can be cute. Have pillow fights or get involved video games etc., and then cuddle up, relax and enjoy each other's company.
Make Love
We all know sex is a great stress reliever. Always make sure, you both indulge in making intimate moments and keep your love alive.
Cook Together!
Spend time with each other in kitchen; this will reduce your work load and will fetch some extra time for your togetherness.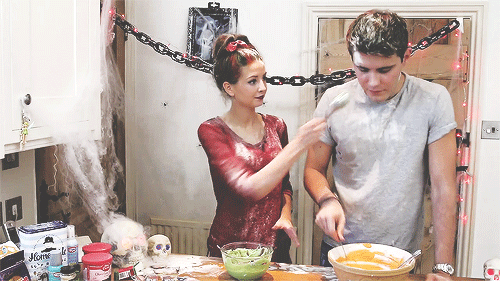 A couple's work out, bathing together, couple spa massage and few other simple things can help you and your partner de-stress and strengthens your relationship.