Once the marriage rituals and the bottom down phase of honey moon is over, the real life begins for both- the MAN and the Bride. With the wedding bells, there comes a life full of excitement and expectations as well.  Getting married with the man of your life comes with tones of responsibilities and sometimes with post marriage drama in traditional household. The change in lifestyle at your parent's place and at your new place is tremendous. Let us see what all goes in the minds of the newly wed brides!
Personal Space?? Forget It
And the moment you get married, there seems to be invasion of your personal space. The family responsibilities in case of the joint family scenario come into play. Every member of your family must be taken care of. Also, in nuclear family, responsibility of whole house work and husband is on you along with visits to in-laws with or without your professional life commitments. This may result in no time or very little time for you.
Expectations Raised By Daily Soap "Bahu"
Many of the people in India are influenced by the daily soaps which are just meant for "entertainment" rather create problems for the new bride. The daily soap bahus are often compared with the new ones and expect the same continuous work and responsibility shared by them for their real life family 24×7 in real life from the very first day. But, this is practically impossible, give the newly hitched girl some time for adjustments in the new family, don't raise expectations from her from early stage of new life.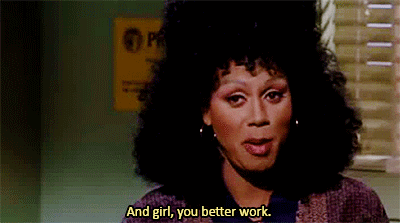 Food Habits And Cooking Skills
The most simple yet most difficult problem faced by the new bride is the eating habits. New bride must have been eating same food category like of yours but there may be difference in taste and flavors. In today's era, even the girls don't get enough time from her studies and professional life to learn the art of cooking. Give her time to adjust according to your taste and in her new kitchen to learn and explore her skills.
Adjustments In Conventional Family
The conventional family may be very understanding and modern, but there are lot many or few things which are objected from the daughter in-law's lifestyle and are preferred to be adapted by the new one according to their lifestyle. The simplest example is the social meetings which the family finds a fun kind and you may not but you are forced to attend them with a huge smile on your pretty face.
Juggling Between In-laws And Husband
Your hubby wants you to be by his side and spend quality time and your family wants you to be with them talking about your husband's childhood stories and photo memories, not to forget the household chores.
Work Routine
With the major changes in your new married life, your professional work is disturbed and you may feel pissed off with the house and office work load. The new family may expect you to change your schedule according to their schedule.
So, When Are You Giving Us the 'Good News'?
Immediately after your marriage everybody wants to know about your pregnancy, family planning and start questioning about the gloated "good news".
If you too are experiencing the same kind of things, then just sit back and relax, things will be sorted with time and you can slowly and calmly open up your mind with the family and husband and things will finally fall in place.