Last Updated on
Dreadlocks are in vogue for several years and they will still continue to stick around for many more years to come. Why?? Well, because they are the trendiest hairstyles to ever exist!
What are Dreadlocks?
Dreadlocks are hair left neglected and allowed to grow in the form of rope-like matted clusters. There are various methods in which you can make the dreads. Once ready there are numerous ways in which you can style them for all occasions. Stick around to get more information about dreadlocks in our post.
Dreadlocks History
Dreadlocks are associated with ancient cultures of Aztec, Greek, Buddhist, Egyptians, Senegalese, and Rastafari people. Many Indian Sadhus are also seen to sport this hairstyle. Dreads are mainly linked to the African continent but people from all races across the globe sport this trendy hairstyle. The earliest writings about locs date back to 1800 BC. Many tribes like Germanic tribes, Samson, the Naga Indians, Nazorites, John the Baptist and Mau Mau tribe of Kenya, and Celts are known to sport the locs.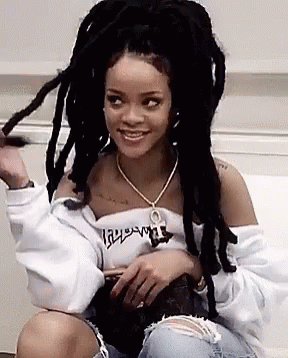 How To Make Dreadlocks Hairstyles

There are different procedures you can follow to make beautiful looking dreadlocks. However, if you are not sure if the locs will suit your character you can try faux dreads too. Here's what you need to make the dreadlocks:
Requirements:
Residue-free shampoo
Blowdryer
Fine toothed comb
Rubber bands
Sectioning clips
Dread wax
Methods:
Backcombing Method
Dread Braiding Method
Twist And Rip Method Dreadlocks Maintenance
Looking at those matted locs all of you might be thinking – OMG!! How am I supposed to maintain these dreadlocks. Another most common question asked by fashionista is can we even wash those dreads??? The answer is yes, of course you can wash them. (Think of how gross your hair would look and smell the otherwise, yuckkkk!!)
There are few things you need to bear in mind while sporting this ultra-chic hairstyle. Washing and maintaining the dreadlocks is not a difficult task if you do it the correct way. Let's see how to go about you hair care routine with dreads.
Don't wash your dreads in the first week.
While washing your locs make sure you always opt for a residue-free shampoo. The shampoos with residue might cause the dreads to lubricate and loosen up.
Condition your dreads after every wash.
You can wash them 2-3 times a week.
Dry the dreads perfectly.
Keep on doing the locking process every now and then. (Waxing and palm rolling).
Wrap the locs in a scarf (possibly silk) while sleeping.
So if dreadlocking is your wildest fashion dream, you can make it true by styling them in so many fashionable ways. From simple dreadlocked ponytail to gorgeous updos these hairstyles will inspire you to dreadlock your hair soon. Both men and women can opt for dreadlocks. Believe us they look super chic!!
Here are few dreadlocks pictures to get you inspired!!
1. Side Swept Dreadlocks In Red Color
Colored dreads looks just as marvelous as the colored hair. Hair coloring is the quickest and easiest way to turn an old and boring hairstyle into something ravishing. Add some spice to your dreads by dying it bold red in color.
Also Read: Summer style – 5 must try hairstyles for this summer!
2. Messy Lattice Dreadlocks Crown
A messy hairstyle is all you need to deck up those frizzies. Dreadlocks hairdos have evolved over the years and is one one the trendiest hairstyles in the West. Create a messy lattice work with your locks moving upwards in a messy high blonde bun. Wear this crisp messy look just anywhere to heat up things around!
3. Beautiful Loc Petals
Define your looks with such amazing loc hairstyles. The loc petals in a unique mohawk do is a classic way to spice up your wedding ensemble. The smoky eye makeup and beautiful accent jewelry completes your stylish look.
4. Long And Stylish Faux Locs
This Barbie doll look was inspired from the gorgeous hairstyle worn by Zendaya. Her hairstyle captured the highlights of the Oscars 2015. Since then the faux locs hairdo has been immortalized in the Barbie form. Isn't it so pretty??
5. Twisted Dreadlocks Short Hair
Yes, you can wow at this lovely hairstyle. Who says that loc hairstyle has to be super long? Here is something for women who love to chop off their hair. The twisted short locs can be tied in a half updo hairstyle for a simple yet fancy look. You may also accessorize them with a chic hairband. The choice is yours.
6. High Top Fade Dreads For Men
Dreads for men can also be super cute and trendy. A high top fade hairdo with your dreads will win hearts of many men around you. You may create a faux Mohawk with your dreads or you may opt for undercuts. Choose what looks best on your face cut.
Also Read: 10 Popular Hairstyles For Men 2017 – Mens Hairstyling Trends
7. Braided Mohawk Dreadlocks With Undercut
Combining Mohawk hairstyle with undercut dos will give you a fascinating and bold look. Stun the crowd with your highlighted blonde dreads turned into braided Mohawk. The undercut is smartly styled with mandala design for a funky appeal.
8. Faux Dreadlocks Pigtail Buns
If you are not ready for growing the dreads but still want to sport them, faux dreads must be your choice. Dreadlocks extensions are readily available in the market. Pigtail buns look so cute and adorable. You may also highlight your locs for added beauty.
9. Stylish Dreadlocks Updo With Bangs
Your matted hair could never look so beautiful! The awesome updo hairstyle which places all the dreads in a high bun and leaves the frontal bangs to frame the face looks mind-blowing. It's a perfect wear for parties and weddings.
10. Funky Mohawk Locs With Beads
Shave all your head with funky Mohawk left on the top. Bead your dreads for added accent to your hair. Men are at par with women when it comes to styling their locs. Super cool, super fun is what you'll call this hairdo.
Now that you know most about making and maintaining the dreadlocks, what are you waiting for?? Go and rock these super chic dreads like there's no tomorrow!
Your questions and comments are most welcome. Do post them below!