Earlier in Social Spotlight, we spoke about how the rape culture in India is affecting the women. The insecurity, the fear and diminishing confidence in women are the by products of rape culture. When the society, law, justice question the victim rather than the culprit defines the gravity of the rape culture in our country.
We will try to see today, how we can break the shackles of rape culture. What can we do to finally free our women –
1. Stop Objectifying Women
The first and foremost step is – stop objectifying women. Name shaming and calling women 'whores' and 'sluts' should be stopped right away. Don't even call a woman a slut in casual conversations. Don't lessen the trauma or minimize the pain of a rape victim by being part of rape jokes. Respect the dignity of women even as you speak in private as well as public.
2. Revamp Your Thought Process
When you hear about a rape case, revamp your thoughts. Instead of focusing on whether the victim was drunk or out late or wearing what, try to focus on the incident itself irrespective of these details. Concentrate on the culprit profile rather than the victim.
3. Stop Blaming the Victim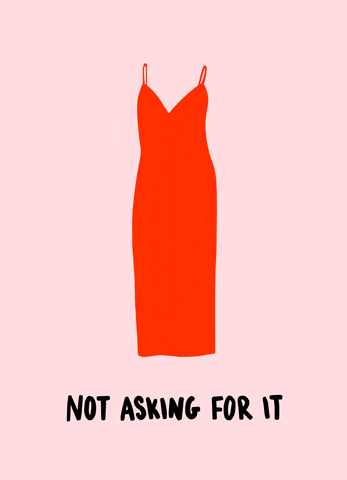 No one asks for rape. PERIOD. So when you are talking with a rape victim, stop blaming the person. The human being has gone through a violation of her body and already has enough to handle. Instead support the survivor and believe what the person has to say.
4. Reconsider Your Definition of Rape
Any person's anatomy being violated against their will is 'rape'. There are no categories like 'kind of rape', 'rape-rape', 'sort of rape', 'gray rape' or 'real rape'. Rape is rape, no matter what. Don't give the benefit of doubt to the culprit depending on the severity of the rape.
5. Understand Sexuality is an Individual Choice
If a girl is flirting that doesn't mean she is asking for rape. Please understand that sexuality is an individual choice and that does not entail others to interpret it the way they want. In a culture where holiness and purity is given prime most importance, it is easy to label women on their clothes and sexual behaviour. By doing this you are opening the doors of victim blaming.
6. Speak Up against Rape Culture
If you see an acquaintance of yours objectifying women or making a rape joke. SPEAK UP. Get up and state that you are not comfortable with it. When someone is contributing to the rape culture knowingly or unknowingly, speak up and explain how is this attitude affecting all of us. Don't be silent anymore. Irrespective of you being a female or a male, just speak up.
7. Raise our kids alike and let them know 'NO means NO'
This is the most important step. We should raise our kids in such a manner that they understand the meaning of consent and respect that. Our kids should be tough enough to face a rejection. They should understand a NO means NO.
Let us know your views on how else we can stop the rape culture. How we can make our women FREE in the true essence of the word.