Friendship is a beautiful, eternal relationship. Friends are our extended family. Friends will be there with us throughout our happy times and sad times as well. Friends are the ones who accept you even after knowing your flaws. Friendship is one such a relation in everyone's life that has no expectations at all. Friends are the people in our lives who expect nothing from us but stay with us. You will know the meaning of all these above sentences that I have said if you have experienced or experiencing the true friendship of a true friend. One time or the other every one of us might have sung friendship songs with our friends. But if you always search for great friendship songs Hindi, then here is our collection of some of the best friendship songs Bollywood that you should have in your playlist to listen along with your friends.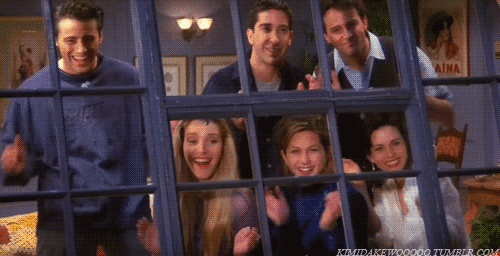 The song that every one of us will be instantly reminded of when we think of friends is the friends' title song that goes "I'll be there for you". Of course, it stays dear to all of our heart. But now, let us take a look at some of the best friendship songs Hindi.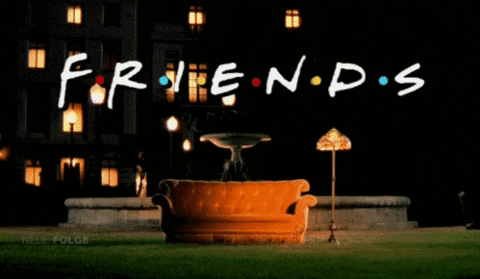 Best Friendship Songs Hindi
Jaane Nahi, Denge Tujhe – 3 Idiots
When you think of friendship songs in Hindi, how can you just miss adding this fantastically emotional song from 3 idiots on the list? This song will anyone teary-eyed.
Yeh Dosti Hum Nahi Todenge – Sholay
This is one of the best songs on friendship with happy soulful music. It can also be considered friendship anthem. This song from the most popular Bollywood movie Sholay has been a hit during those days and is still a favourite for many people.
Jaane Kyu Dil Jaanta Hai – Dostana
This is another song on friendship in Hindi. Priyanka, Abhishek, John Abraham starrer song is one of the popular Bollywood songs on friendship.
Tumhi Ho Bandhu – Cocktail
This song from the movie that has a triangular love story is also a popular and very energetic song. This is also one of the party songs that brings Josh and the energy to dance. This is one of the best Hindi songs on friendship.
Kabhi Kabhi Aditi – Jaane Tu Yaa Jaane Na
The most popular song during the time of its release is also one of the popular friendship songs. It is from the evergreen movie Jaane tu yaa jaane na starring Imraan khan and Genelia Deshmukh.
Dil Chahta Hai – Dila Chahta Hai
The all-time hit movie has this most popular title song which can be considered as one of the popular friendships songs of all time.
Mustafa Mustafa – Duniya Dilwalon Ki
This song is from the movie Duniya dilwalon ki which is the remake of a popular south Indian movie. It is another popular music track of Hindi friendship songs.
Nanga Punga Dost – PK
Nanga punga song from the popular and the gigantic hit movie of Perfectionist Aamir Khan is another friendship song on our list.
Yaari Hai Imaan Meri Yaar Meri Zindagi – Zanjeer
This is another very classic Bollywood song that every friend can cherish.
Diya Jalte Hai – Namak Haraam
Here is another song from the Bollywood all-time classics that deserves a place in the friendship songs collection.
Meri Dosti Mera Pyar – Dosti
This very old Bollywood music by the king of music Mohammad Rafi cannot be any less deserving than the other friendship songs on this list.
Daru Desi – Cocktail
Daru desi is the next song in our list of Bollywood friendship songs that has got some amazing music and lyrics as well. This is one of the best friendship songs Hindi.
Yeh Ladka Hai Deewana – Kuchh Kuchh Hota Hai
The all-time favourite love story by Karan Johar that has got a pretty friendship touch to it has an amazing friendship song that you shouldn't miss.
Mujhse Dosti Karogi – Mujhse Dosti Karoge
The title song from the movie Mujhse dosti karoge is another one of the best dosti songs that you should catch up.
Vele – Student Of The Year
The movie that introduced Alia Bhatt also introduced us to this most wonderful song.
Hum Dono Hai Alag Alag – Main Khiladi Tu Anari
Main khiladi tu anari song hum dono hai alag alag starring Saif Ali Khan and Akshay Kumar is another one in our list of the popular and best friendship songs.
Dost Dost Na Raha – Sangam
This is another very soulful song with soulful music.
Meethi Boliyan – Koi Po Che
Meethi boliyan is another cute song on friendship that all the friends can listen to.
Ik Junoon- Zindagi Na Milegi Dobara
The movie about life with amazing dialogues by Zaved Akhtar also has got this amazing friendship song.
Atrangi Yaari – Wazir
Wazir movie starring the superstar Amitabh Bachchan and Farhan Akhtar is another fun filled friendship songs Hindi.
Life Is Crazy – Wake Up Sid
Amazing movie Wake up Sid has got a fantastic album of which this life is crazy song has a place in our list.
Sooraj Dooba Hai – Roy
This is another party song that deserves a place on our list for its lyrical value.
Tum Ho Toh – Rock On
Rock On movie by Farhan Akhtar has this very soulful song that deserves to be on this list.
Har Ek Friend Kameena Hota Hai – Chashme Baddoor
This song is another fun filled friendship song that you should catch up.
Are Yaaron Meri Pyaron – Jo Jeeta Wahi Sikandar
Another classic song that can be a part of this list of songs.
Dosti Ho Gayi Re – Aaghaaz
This song is between two lovers but has got the soul of friendship in it and that is why it is here.
Tere Bin Mein Kuchh – Naaraz
With amazing lyrics how cant this song be on our list.
Ek Dujhe Ke Vaste Marne Ko Taiyar- Ram Avtar
Another beautiful song that needs your attention.
Anhoni Ko Honi Karde – Amar Akbar Anthony
Don't miss this classic song from the classic movie.
Barson Purana Yeh Yarana – Hera Pheri 
This Amitabh Bachchan and Vinod Khanna starrer movie has got this amazing song that you just cannot miss.
Let your friendship bloom with these songs.