[swteam]
This day comes in the life of every woman. The thought of your first date gives you butterflies in your stomach. Going on a date for the first time is very important for a woman. We want to look our best; put the best makeup on, wear the most beautiful and sensual outfit and leave a stunning impression with a stylish hairdo. With some flirty date-night tips and ideas make a stepping stone to spend a lovely evening with your date. We present a few hairstyles that create a romantic and loving appeal that stands perfect for a first date. The romantic side swept curls and buns, the stylish blowouts, the romantic waves, the messy cuts and more look grand and most flattering on your first date.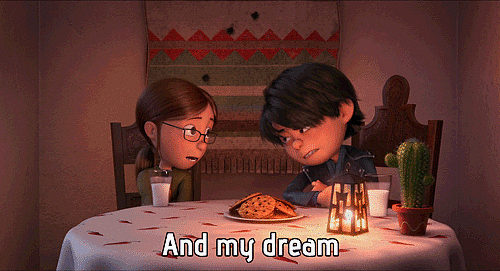 [bl href="http://media3.popsugar-assets.com/files/2014/01/16/894/n/3019466/44d5221581306946_knf6fdS.gif.xxxlarge/i/He-Attempts-Impress-You-Your-First-Date.gif"][/bl]
Layered Hairstyle With Side Swept Bangs
Side swept bangs lend a very sexy look when styled with layers. However, it is tricky to set your bangs on one side. Brush your bangs to the side and dry towards the roots to get a perfect and affectionate look to hold on the bangs and avoid fizziness.
[bl href="http://www.allure.com/images/hair-ideas/2014/01/kerry-washington-bangs.jpg"][/bl]
Braided Headband For Mesmerizing Appeal
This hairstyle is perfect for girls who have voluminous and textured hair. The thick side braid frames your head like a tiara and lends a romantic feel to your appearance. The curls at the end of your locks also impress men.
[bl href="http://hugestyles.com/wp-content/uploads/2014/11/prom-hairstyles8.jpg"][/bl]
Simple Waves That Look Sexy
A wavy hairstyle looks very simple but involves many steps to get a flawless and charming appearance. Curl up different sections of your hair and set them with a blower. Let them loose after a while and brush your hair to get this sexy hairstyle.
[bl href="http://www.lovethispic.com/uploaded_images/blogs/36-1428607613-4-4.jpg"][/bl]
Easy Hair Updo For Your Date
If you do not want to spend much time at the salon, try this chic and easy hair updo for your first date. Secure all your hair into a high pony and tie them up in a stylish manner.
[bl href="https://annoyingrambles.files.wordpress.com/2015/03/bachelor-rose-gif.gif?w=630[/bl]
Glamorous Appeal With Dutch Braid
Create an inside out or inverted plait like you do with the cornrows. Crossing the sections of your hair underneath will give you a Dutch braid. Achieve a sizzling look with this fantastic hairstyle.
[bl href="http://cos.h-cdn.co/assets/14/44/1414443495-braid-4.gif"][/bl]
[bl href="http://cos.h-cdn.co/assets/14/43/1280×1669/nrm_1414171007-0y3a5160.jpg"][/bl]
A perfect hairstyle can do the magic to impress and attract men. These hairstyles look great for any date; you will want to just keep looking at them in the mirror.
[bl href="http://www.hollywoodofficial.com/wp-content/uploads/2014/09/braided-hairstyles-for-school.jpg"][/bl]