We loved Sex and the City (SATC) and ever since waiting for new shows to fill the void. It has been almost 20 years when the show launched on HBO and we can still watch it zillion times. To get you out of the SATC mode, we thought of compiling the best 6 girl shows for you. These shows are old and new and maybe you will find your new favorite show in them.
#1 Fleabag
This British series with Phoebe Waller-Bridge as the protagonist is an authentic and yet endearing story. It is a story of London based girl who tries to cope up with life in a big city. The story is based on an award winning play with the same name. If you are looking at experiencing the vulnerability of a woman and how she handles it, Fleabag is a must watch!
#2 Insecure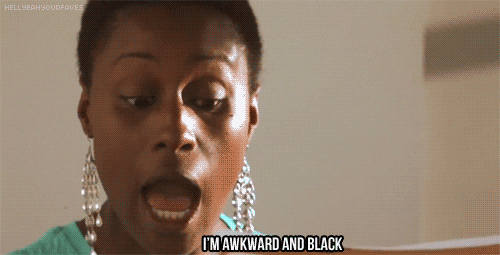 Issa and Molly are modern day African-American women who are friends since childhood. Though modern day African-American women are described as strong and confident, however Issa and Molly are just opposite of it. As these best friends deal with their own real-life struggles and flaws, their insecurities come to the surface as together they cope with an endless series of uncomfortable everyday experiences. It is a comedy series touching a variety of social and racial issues which can be related to contemporary African-American experience.
#3 Girls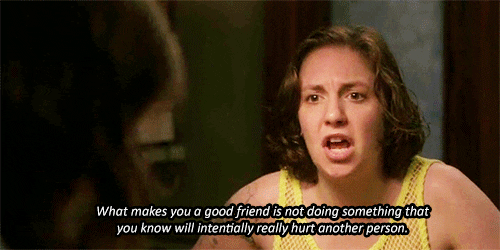 Four girlfriends with extremely varied backgrounds and yet together! You may find the friendships here to be less desirable than SATC, but maybe because they have a hint of honesty and reality to it. Every girl friendship is shown in such different taste and light that it leaves you thinking hard sometimes. A light watch indeed but sometimes get a little heavy.
#4 Mistresses
This series was based on a popular UK TV series of the same name. It is a provocative drama followed by scandalous and extremely steamy lives of a group of female friends. It had everything through its four seasons –  romantic relationships, excitement, betrayal, secrecy and of course sex! This probably was the guiltiest pleasure trip series hovering over a bunch of sassy friends. The friends' group included Josslyn Carver, a willful free spirit, Karen Kim, a therapist who has had issues with boundaries, and April Malloy, who is raising a spirited daughter named Lucy. A must watch indeed!
#5 Golden Girls
Four women who are in their 70s and beyond live together in this series. These women staying in Miami showcase the story of the joys and angst of their golden years. It talks about lives beyond the happily ever after with no pregnancy scares, bad relationship choices or financial woes. A comedy with subtle instances telling us the true meaning of life. This series indeed opens our eyes to many of the old age realities and relationship statuses then.
#6 Broad City
A tale of two besties trying to navigate their life in New York. They tend to be adventurous and end up being in unexpected and bizarre paths. With money crunch and survivor attitude, these two women end up victorious in all the messy situations. Abby and Ilana the besties in this series are uncomfortably close in a way that may feel familiar and probably a bit nostalgic depending on your age and where you are right now. This series is light watch and sometimes makes you relive your 20's life!
So take out some 'me time' and binge watch on the above series. Which one will you watch the first? Let us know in comments below.
Feature Image