There's always that one guy best friend in our life, who makes our life amazingly stupid with his weirdness around. Apart from our DAD and boyfriends, this guy literally makes our life like a merry-go-round but also makes sure we are happy with it!
So here are some perks of having a guy best friend around to make you feel blessed –
Life is a little less drama with your Guy BFF
With your guy friend, days are just filled with stupid jokes and laughter. He is your laughter therapist and makes your life amazing with no drama. Despite this, you can always be a drama queen in front of him.
You get a personal bodyguard with you for a lifetime
Isn't it awesome to have a guy friend around you to be safe from creepy guys? And if a guy is being a jerk, you've always got your back covered by your BFF. He literally acts like your personal bodyguard forever.
He is always ready for illogical conversations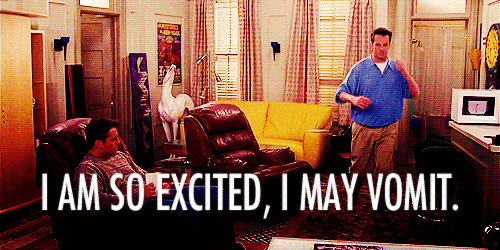 Whether it's 3 am or any time of the day, you can literally talk anything and everything with him. From talking about wanting real life pikachu to weirdest dreams, he always has his ears open for you.
Dirty jokes are not embarrassing in front of him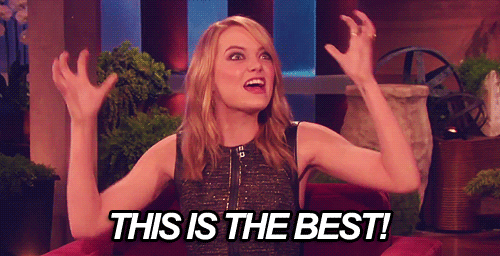 Okay so, this guy is meant to be your 'dirty joke partner for life'. And you can be absolutely ridiculous in front of him and he doesn't mind, because he's doing the same.
You get a hang of each and every new game that comes in market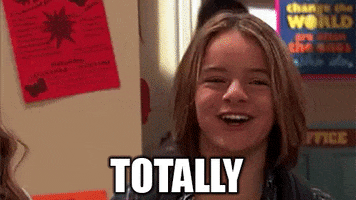 From Pokemon GO to Clash of Clans, you have started taking interest in every game he plays. And no matter how much he annoys you with this, you are glad on his 'online Pokemon collections'.
He is always concerned about your relationships
So whether you had a fight with your lady gang or spent a good day with your boyfriend, this guy is interested to know each and every part of your life. And of course, vice versa.
You'll never be judged for being yourself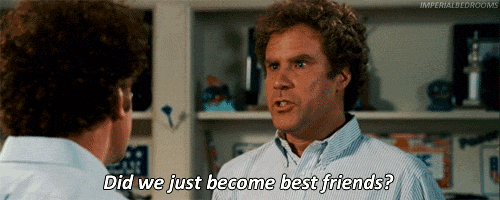 You can simply wear your Disney pajamas in front of him, and this friend of yours won't judge you (teasing is a different part, though). You can be loud, super girly, clingy, possessive and absolutely stupid with him and he will still love you.
He's always on for ugly snapchats
Ugly snapchats are your kind of thing. He's always in your ugly snapchat stories and vice versa, and people get into 'are you guys together?'. LOL.
You always get straightforward compliments
On any special day, he's the first person you go and ask 'how am I looking?' and you simply get honest compliments. He's your one stop adviser about looks. Trust me, you can blindly trust him when he says you look good.
No ugly fights, ever.
Yes, the last 'F' from BFF exactly stands for 'Forever'. And your Guy BFF is the one who is such a living creature in your life. No matter how much you both fight or sarcastically insult each other, you know it's going to be back to normal in just few hours.
So, why not to just thank him today for always being there with you in every awkward situation, in every happy moment and in every step you take?
Featured Image, GIFS from Tumblr and Giphy