It is true that family is the first bond that anybody has in this world. But it is also true that we simply cannot bond with everybody in the family. That one uncle who keeps comparing you to his son, that arrogant aunty who always body shames you, that one pretty cousin who keeps throwing pitiful glares at you- are all characters not unknown to any of us. Having known such a family, there are also a set of standard questions that these members keep asking you. More often than not, you are left speechless. But let that happen to you no more. We are here with a set of brutally honest answers to those irritating family questions.
#1- Beta, result aaya?
We all have aunties who just cannot wait to know your results. These aunties are more harrassing than our own parents. Here is how you can reply to them-
"Nahi aunty, aap popcorn ready rakhiyega first call apkokarenge"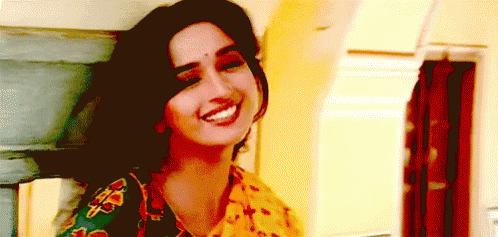 #2- Haww, have you become darker since the last time I saw you?
If you are anything other than fair, this question is sure to knock your door. In an age where we are all trying to embrace ourselves, such questions never fail to irritate us. Here's what you should reply-
"Don't worry aunty, my skin is much brighter than your narrow thinking"
#3- Hayye, kitni moti/patli ho gayi ho!
Body shaming is real and it starts right at our homes. Here's how to give it back to them-
"Really?Issi baat pe chalo ice cream khane chalte hai"
#4- I saw you with some boy the other day. Don't tell me you have a boyfriend!
If you are being seen with someone from the opposite gender, your relatives will keep digging for more information. This will ultimately become the talk point of your family gatherings. Keep  calm and say-
"Don't worry aunty, insaan tha criminal nahi"
#5- The ultimate question in every family-  Shaadi kab karoge?
Once you cross your 20s this question is sure to haunt you. Go ahead and say-
"Shaadi waadi chodiye, main toh solo vacation pe jaa rahi hun"
#6- Office se itna late aati ho? Aisa kya kaam hai?
If you are a strong, independent woman, who takes her career very seriously you are sure to face many questions. Don't worry much and quip at them-
"Haan, who aapki tarah ghar baith ke gossip ki aadat na lage, isliye office jati hun"
Dont worry girl, we got you covered!