Famed as "Dhak Dhak Girl", Madhuri Dixit has done all competitive roles in the film industry.  In the film industry, she has made that place through successful films and makes a successful career, that no one can take place of her. It will forever be hers and we just can't forget her as the dancing queen of Bollywood. There are several other facts that force us to not to forget her.
And we can answer that why we just can't forget Madhuri Dixit –

Her Dance Moves
Madhuri Dixit is an actress, but she is also dance queen. No one can beat her for dance.  If you have ever noticed then you will know that she had danced in her movies and give her powerful performance. The best example of her dance is, she danced in Devdas movie on Dola Re Dola song when she was 3 months pregnant!!!! Ohh, how amazed it.  After this, we love her and cannot forget her.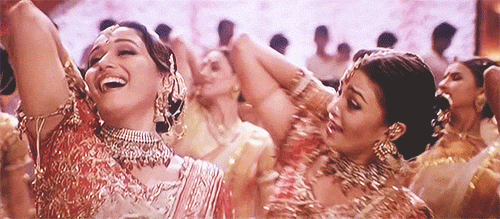 Smile That Makes Your Day
After her dancing skill, her smile makes our day!! Madhuri's smile can brighten up the entire place. Her smile is so beautiful that make our day. Julia Robert's have a similar smile but it does not affect like the smile of Madhuri Dixit!!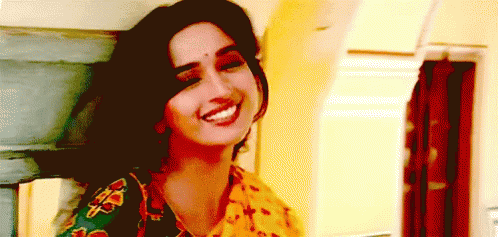 Simplistic Nature
Madhuri Dixit is so simple in her life and with other persons. She is very close to their parents and loves to be with them always.  We love her for her performance in each movie. In Saajan, Hum Apke Hai Kaun, Devdas, etc. Madhuri's versatile performance leaves back to another actress.
Innate Natural Beauty
In the era of cosmetic surgeries, nose, lip jobs, Madhuri Dixit since taking care of her natural beauty without taking any surgery, and look younger day by day. She is the ideal Bollywood actress who believes in faith and courage.
Another reason is that she is the only actress, has a film on her name!!! Named as, Main Madhuri Dixit Banna Chahti hoon?  And we can say that she is that successful actress.
So, above reason are enough to say that why we just can't forget Madhuri Dixit??