The overall fitness depends upon your daily routine and lifestyle. Whether you are working out to shell some pounds or adding more bulk to your frame, taking proper and healthy diet is a must. Gentlemen, there are no two doubts that the way you feed your body will determine your success in the gym. This is because building a good physique isn't about building muscles it's how you incorporate healthy nutrients in your diet. Add some of these superfoods to your post-workout meals to keep you pumped up. Impress your body and impress your taste buds with some awesome foodie ideas given below.
Here's what you should eat after sweating hard at the gym:
Asparagus And Tuna Salad
Tuna fish is an essential source of Omega-3 fatty acids and selenium. Tuna is packed with antioxidants that prevent damage to the body. Including tuna in your post-workout meals improves body health by processing proteins. Asparagus aids in cutting down excess fats from the body and is a rich source of fiber too. Prepare a tasty salad mix from the two, toss in some olives and boiled eggs if you want and lastly dress it up with olive oil for a yummy treat.
Power Food Spinach
Spinach – Popeye's secret food – can meet daily needs of most nutrients in out body. From spinach soups to salads to parathas to doas, it can be easily incorporated in your diet. You can eat it raw also. Experiment with you cooking capabilities to savor spinach in your diet.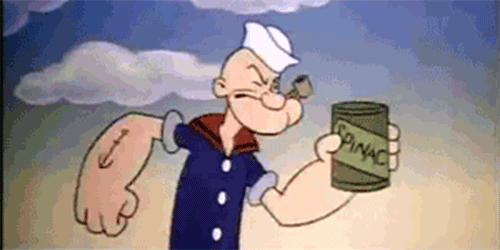 Broccoli
Broccoli is a superfood related to cabbage and it packs a bountiful of antioxidants for healthy eating. Including broccoli in your daily intake not only keeps you away from illnesses like cancer but also boosts your metabolic pathway. This helps you build muscles at lightning speed.
Also Read 5 Pre-Workout Meals And Snacks For Men Before You Hit The Gym
Tree Nuts
Tree nuts are full of nutrients, healthy fats and boost of proteins required for building physique and repairing muscular damage. Incorporate almonds, cashews, walnuts, pistachios, etc. in your meals right away. All you have to do is roast a handful of nuts with salt and herbs for a delicious grab-on-the-go snacking option.
Spiced Grilled Chicken
Chicken is a tasty and low-fat meal option perfect for after-workout munching. It is easily available and easy to store the unused portion in the freezer. Wash the chicken breasts clean and marinate with your favorite herbs and spices to give it a delectable punch of flavors. Grill it and use it with chutney or in your post-workout salad! You may add baked sweet potatoes and grilled tomatoes to the dish also.
Give an extra boost to your looks and health with these nutri-packed post-workout meals!!
Eat Healthy!! Say Hurray to fitness!!