Ah! Running has become the new sport and men as well as women are embracing this new way to stay fit. It is highly likely now that you might be dating a runner these days 😛
Well, if yes then you will definitely relate to the following habits or situations in your life then!
#1 All they want as a gift is 'Running Shoes'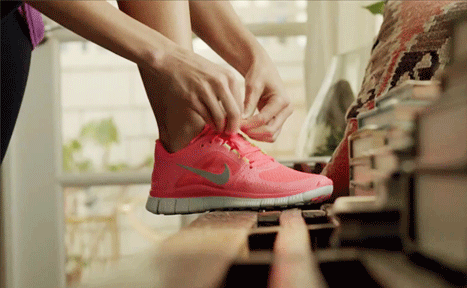 Now isn't that true? Your life has become so easy as you don't have to scratch your brain cells to come up with the best gift idea. Just buy them running shoes and they are more than happy!
#2 You are used to the sweaty and salty hugs All that love comes with a little bit of sweat and salt! Haa! Enjoy the tenderness and a little sweat too 😉
#3 Every vacation package will include a *free* running race!
You can't get rid of running even if you are on a vacation. The vacation can only be announced as 'complete' when it entails at least one running race!
#4 Sometimes Couple Run is the best date!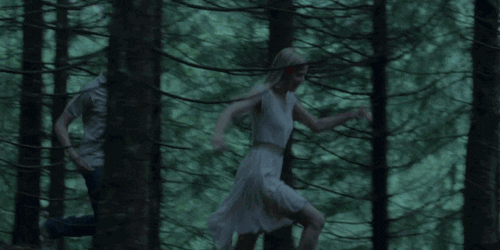 It just happens! The best date happens to be the early morning run with your runner partner amidst the nature. Admit it, the run is much better date than a coffee evening.
#5 Marathons might be the 'other' woman or man in your life
They are crazy about the marathons. They will even travel places to run in a marathon. And sometimes you might wonder, "Do they get more happiness on the marathon ground than with me?" Don't compare sweetheart. The truth will only hurt you more!
#6 Best way to propose a runner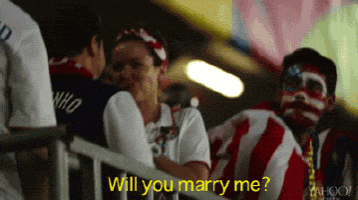 If you're ever looking to propose your runner, the best way would be popping the question on a big piece of poster board in the middle of their marathon. They will find it ridiculously romantic!
#7 They just storm off wearing their running shoes in between an argument
I think you must be used to the storming off by now! The runners need to clear their head and they do that by leaving you all alone amidst an argument and taking off! But when they return, they are like renewed people who speak so much of sense suddenly 😛
Well, well every situation has the pros and cons. Date a runner and have a committed soul by your side! What is your story about dating a runner? Share it with us in comments below.