Who doesn't wish to have a healthy, fit body? You might also be one of them, that is why I think you happen to be here. Many people have a misconception that to get a healthy and fit body, you need to stick to a strict diet and with no yummy food in it, but we are going to prove all those people are wrong today as we are putting in front of you some of the yummy recipes of salads for weight loss that can help you in getting a slimmer version of you while your taste buds feel satisfied with enough flavors.
Salads are not everyone's favorite and are in fact considered as one of the boring recipes as they are made of healthy fruits, vegetables, etc.
Some have a huge hatred towards salads as they are considered as healthy food.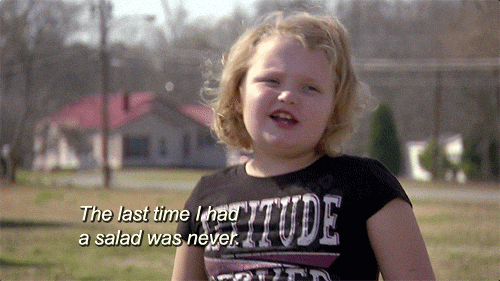 But think once the making of salads is pretty easy and quick. It has all the healthy ingredients in it which are good for your health. So, why not use them for your weight loss plan. That is why here we have put here some of the recipes of salads for weight loss.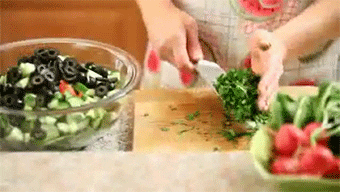 Salads for Weight Loss – 5 Salad Recipes
Just because they are easy to make and just because they are full of healthy ingredients, don't think salads cannot taste good and yummy, here are some of the best salad recipes that you must try out during your process of losing weight to satisfy your taste buds.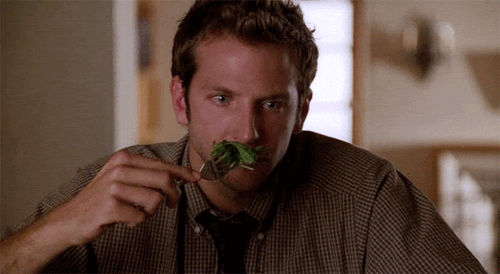 We hope you enjoy these simple and easy to make recipes of salads for weight loss.
1. Wild Rice Salad
You Will Need:
Orange juice

Lemon juice

1/3 cup of olive oil

Salt and pepper

Honey

Argula, spinach

2 cups cooked wild rice

2 cups chopped mangoes

½ cup cashews

½ cup dried cranberries

½ cup sliced red onions

Fresh parsley
Procedure:
Take juices from one orange and lemon, add 1/3 cup of olive oil, salt and pepper to taste, and a bit of honey and mix them all together and your dressing will be done. Now take all the salad ingredients (the remaining ingredients) and toss them well, Now drizzle the dressing that you prepared earlier over these and mix them together. It is now ready to serve, serve it fresh after its done to give the eaters a feast for their eyes as well.
Also Read: Mini Dish Ideas – Scrumptious Bite-Sized Appetizers To Binge On
2. French Bean Salad
You Will Need:
3 eggs
¾ cup of green beans
½ cup of mixed greens
¾ cup of cherry tomatoes (cut into half)
Diced cucumber pieces
¾ cup of white beans
Freshly chopped parsley about a handful
Black pepper
lemon juice of about a tablespoon
two teaspoons of mustard sauce
1/2 onion finely minced
a pinch of salt to taste
1/4 cup of olive oil
Procedure:

 
As a first step, you need to boil the eggs slightly and then dip them in cold water. Then break the shield and cut them into wedges. Now boil the green beans in a pot of water and drop them in the ice water like you did the ice bath for the eggs earlier. Now it is time to prepare the dressing. Take the lemon juice, mustard sauce, minced onion, salt, olive oil and mix them all together well. Now take a large bowl and mix the salad greens, half cut cherry tomatoes, diced cucumber and toss them in the dressing well, then add white beans, olives, eggs and then sprinkle the white beans and parsley on the top. It is now ready to serve.
Also Read: Tantalizing Healthy Mocktail Ideas – You'll Love Them
3.Tomato And Mozzarella Salad
You Will Need:
3 medium-sized tomatoes diced
1/4 kg fully dried mozzarella cheese
1/2 cup chopped basil leaves
3-4 tablespoons of olive oil
3-4 tablespoons of vinegar
salt for taste
Procedure:
Make the tomatoes into medium sized dices and also cut the mozzarella cheese into visible size dices. Then chop the basil leaves, toss them all together. Drizzle olive oil and vinegar over them. Toss them lightly. Sprinkle over the required amount of salt according to your taste. And you are done preparing and this needs to be served as chilling cool, so refrigerate the salad for a few hours before serving.
4. Super Power Raw Salad
You Will Need:
3/4 cup olive oil
1/4 cup of vinegar
1 tablespoon of maple syrup
1/8 tablespoon of garlic powder
a pinch of salt
3-4 cups of finely chopped kale
1 1/2 cup of finely chopped purple cabbage
3/4 cup of dried berries
1/2 cup of shelled raw sunflower seeds
1/2 cup of sprouts
2 green apples finely chopped
salt to taste
black pepper to taste
Procedure:
Take all the dressing ingredients from our list which include vinegar, olive oil, maple syrup, garlic powder and mix them well. Now take all the remaining ingredients for making the salad which includes kale, purple cabbage, dried berries, sunflower seeds, sprouts, chopped green apples and tosses them together, now add the dressing to these and toss again, finally add seasoning by adding required amount of salt and pepper. It is done and ready to serve.
5. Autumn Glow Salad
You Will Need:
small kale chopped
red cabbage thinly chopped
butternut squash cubed
pomegranate
persimmons chopped
fresh orange zest
garlic cloves a couple
2 tablespoons of hemp seeds
2 tablespoons of olive oil
4 tablespoons of tahini
2 teaspoons of vinegar
1 tablespoon maple syrup
1/4 teaspoon of cumin seeds
salt to taste
pepper to taste
Procedure:
First, you need to get the butternut squash cubes roasted in the oven by preheating the oven to 150 degree Celsius and drizzle some oil over them and sprinkle some salt and pepper, then roast them for about half an hour. Now prepare the dressing by mixing the hemp seeds, tahini, cumin seeds, olive oil, vinegar, maple syrup and blend them into a fine paste. In a large bowl put kale and red cabbage, then drizzle the dressing and toss it slightly. Then add the fine paste and mix well. Late add the roasted squash, pomegranate persimmons and toss them slightly. Ready to serve.
Also Read: 7 ways to keep your body cool this summer and the beat the heat
We hope and wish you don't miss to try these amazingly simple and yummy salads for weight loss.