Last Updated on
Beauty consciousness lies within every individual but the difference lies in their affordability. Few may have the financial status to afford various beauty products and thus they would be in a better position for caring about their beauty. Some would not be in a position to care about their beauty even though they are in apposition to afford. Some doesn't have the financial power to afford various beauty products but still conscious of their beauty. I think the various beauty hacks and home remedies might be discovered by the third type of beauty conscious people. So, here we are to present you some talcum powder beauty hacks.
Talcum powder is one such an ingredient that we all must be having, using at our homes. But you might think that it is not a product with multiple uses. After learning these hacks, you have to change your opinion.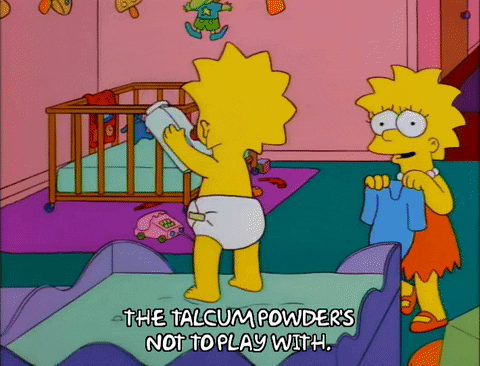 Some Really Amazing Talcum Powder Beauty Hacks
Baby Powder Face Mask
Have you ever thought this easily available in fact casually available product can be a great remedy for your acne problem? No right!!! So, here we present you the amazing acne free mask. The effect of baby powder on acne is pretty amazing and can result you in an acne free, clear face. So, don't miss to try this face mask on your acne filled skin.
All you need to do is just mix the baby powder and water until they become a fine paste. Then apply the fine paste on your face and let it absorb into your skin for about 30 minutes. Then rinse it off thoroughly using water. Isn't it a pretty simple solution to the most irritating problem?
Baby Powder Dry Shampoo
This is another one of the really useful talcum powder beauty hacks. Having a head bath regularly keeps your hair healthy, shiny, growing and even away from the various hair problems. But having a head bath seems a Hercules task for many lazy heads and they don't prefer doing head baths and skipping the head bath may return them various problems like dandruff. A dry shampoo is a brilliant option may be invented by some lazy head. But it is a bit expensive. Here comes an amazing alternative to the dry shampoo which is the baby powder. Yes, it can be used as a dry shampoo. Here is how you can.
Apply the baby powder to the roots of your hair
Rub the powder thoroughly while applying it to the scalp
Now use a brush to blend it
Baby powder will absorb any oil on your hair, scalp and helps in boosting the volume of your hair.
Baby Powder Makeup Tips
This wonderful ingredient has some really amazing benefits. Putting baby powder on your face as a mask, and using it as a dry shampoo are some of the benefits, we have seen so far. Here we present you some really cool benefits for all those makeup lovers. Just check them and you will be amazed by these number of benefits.
Boost Your Eyelashes Volume
Our first hack among the many talcum powder beauty hacks is that it can help you in boosting the volume of your eyelashes. The talcum powder as said in the dry shampoo hack can help you in adding volume to the hair. Just apply a light coating of the baby powder on your eyelashes in between the coats. If your mascara is wet, then this baby powder will prevent any smudging and keep it in place.
Set Lipstick
Here is yet another interest beauty hack with the baby powder. It can even help you in setting the lipstick. It will even help your lipstick in lasting for a longer time. You just simply apply your coating of lipstick on your lips, then take a tissue and place it on your lips. Then just take a blush brush and coat some talcum powder with the brush on your lips through the tissue. Then apply the second coating of lipstick and you are done with the look.
Now take a look at some really quick makeup, beauty hacks with talcum powder
Dusting some talcum powder on the skin before beginning the process of waxing can make the process of hair removal a bit smooth. The powder absorbs the extra moisture on your skin if any and helps the wax stick to hair properly

Applying baby powder before the foundation is a great option for all the oily skin people as it helps them in preventing the production of excess oil on the skin. This helps in staying fresh and with makeup for a long time. Thus baby powder makeup primer can save you from your oily skin problems

Baby powder can also be suggested to wear overnight for the oily skin people as it helps in drying their skin a bit and thus keeping them away from acne, pimples. If you have an oily skin, then just apply simple coats on baby powder on face overnight

You can even battle the sweat with the help of talcum powder. Just sprinkle considerate amount of baby powder into your arms and apply it on your underarms, back of knees, and other areas where you think sweat accumulates. It helps in keeping your skin fresh and smooth

Getting rid of the sand from your skin after a refreshing beach day can feel difficult. But use talcum powder and it will be pretty easy. Using talcum powder you can easily brush away the sand from your skin

Get rid of smelly shoes by sprinkling some little amount of talcum powder inside your shoes. The powder will absorb the moisture, sweat on your feet and will prevent bad odour
We hope these interesting, really useful talcum powder beauty hacks can help you in making the best use of the talcum powder. The most easily available ingredient can be utilised to its best.