Last Updated on
RESPECT!! We all know how to spell it, but do we know how to teach our children this classic value. This world has faced much of a change in terms of attitude and behavior. The world and its people are getting rude as days are passing. Thus it is very important to teach your child to respect others. In the process of inculcating respectful nature in your children you'll also teach them the crucial lessons of honesty, kindness, gratitude, diversity, open-mindedness and more.
Modeling respect is the most effective way you can inculcate respect in Your Children.
Let's look at different strategies which will aid you in this feat –
Role Play
Enact some simple scenarios in front of your children, regardless of their age. They will learn when you model those moments that demand respect and kind attitude. For example, teach him how he should respond if someone asks to pass a toy. You may later on switch roles to model which behavior is good and what they should avoid doing. This will engage kids in fun activities and help you to emphasize on polite and respectful behavior.
Don't Tolerate Disrespectful Behavior
Your child is unaware about how the world outside functions and thus it is your responsibility to teach him what's right and wrong. Don't become a friend to your kids at a very early age. Be a coach or a teacher to him and not a buddy that lets him go away with disrespectful and rude behavior.
Also read 7 Ways To Teach Your Kids Tolerance – A Guide For Parents
Inculcate Social Interaction Skills
Interacting well with the society is very important. Teaching children god manner and how to greet others by using simple words like 'Thank you' and 'Sorry' will really go on a long way. It teaches your child to be well behaved in the neighborhood and respect others. Once they start speaking these words appreciate their efforts and encourage them more.
Teach Listening Skills
Give your time and attention to your children and teach them how to value others time too. It's one of the fundamentals to show respect to others. Teaching your child how to converse with people with respect is not gonna be easy. The first step towards it is teaching them listening skills. Make eye contact and avoid distractions when you speak to your child. Ask them to focus. Educate them to be courteous in conversation, not interruptive.
Take Kids Out For A Meal

Respect and manners are important in home as well as outside. All lessons and no play can make it very boring. Take your kid out at the restaurant and teach table manners, polite conversation with the staff, etc. You can be the best models for your children. If you're respectful they will follow you!
Let Them Calm Down, Then Talk
After a disrespectful episode with your kid, don't be harsh. Deal with the situation differently. Let them calm down and afterwards talk it out. Let the child open-up, give them a chance to express. Explain how they can respond to situations in a polite and respectful manner.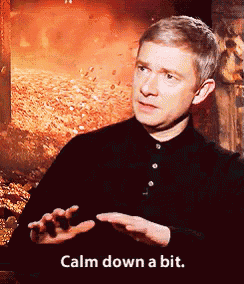 You must have faced a hit from your child when he is angry or heard them back answers to you. This is a common problem everywhere around. Don't ignore such situations; there is no correct time when you should start instructing your baby how to respect others. Act before its shameful and too late.